Labour's Scottish Leader, Kezia Dugdale, declares WAR on England!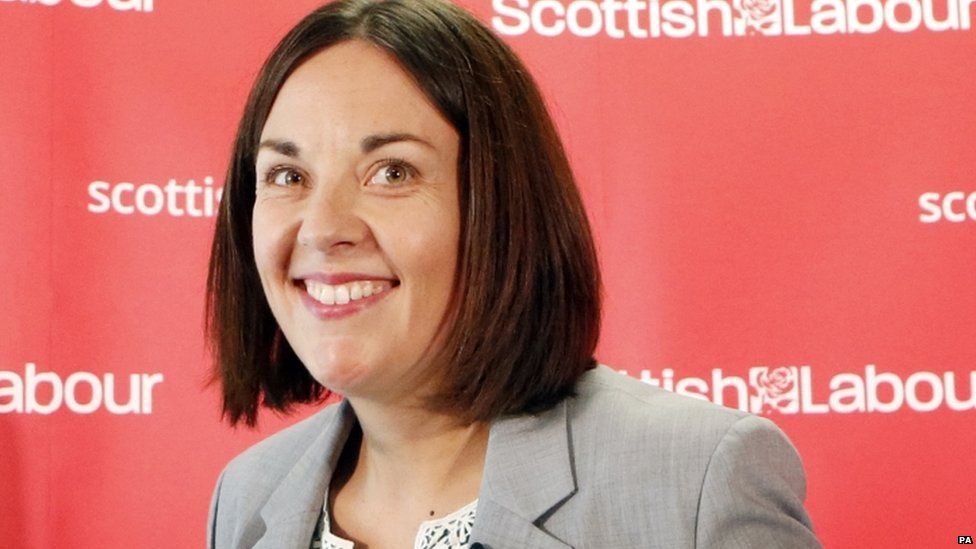 Labour's Scottish Leader, Kezia Dugdale, declares WAR on England!
Recently the BBC was lauding one of their Labour pets, the Scottish Labour Leader, Kezia Dugdale, who was making what was hailed as an important speech at the Labour supporting Institute for Public Policy Research "think tank". Here is a link to that speech >>> Kezia Dugdale on her plan for a federal UK – YouTube https://www.youtube.com/watch?v=M2DY1r93KHI
It is remarkably poor and ill thought out, but what caught my eye was this comment in the starry eyed BBC news coverage.
Labour's Kezia Dugdale makes proposals "with the objective of adding English regionalism to existing devolution" in a federal UK!
So there we have it ladies and gentlemen Labour's Scottish Leader has declared WAR on England. For what else is it, when a leader of one nation calls for the dismemberment of another nation, but a declaration of war against that nation?
History is full of many instances of lesser provocations than moves to dismember a country being considered, in St Thomas Aquinas's terms, a cause ("Casus Belli") for a "just war".
I wonder what it is about the "very idea of England" (per Charles Kennedy) that so many Scottish leaders seem to find objectionable?
Are they perhaps still fixed on a rematch of the Battle of Flodden? I suspect that there would be many in England who would be up for that fight! And the result would be the same!
(Kezia Dugdale is also quoted as follows:-
"Kezia Dugdale has CALLED for a "new Act of Union" in a bid to "save the UK for generations to come".
The Scottish Labour leader outlined her plan for a "federal solution" for the UK in a speech to the Institute for Public Policy Research in London.
It would see extra powers for English regions as well as Holyrood via a "People's Convention" for the UK.
The SNP said Labour had been promising "federalism max" for years but had "consistently failed" to deliver.
Ms Dugdale tasked former UK justice secretary Lord Falconer with exploring a federalist approach following the UK's vote to leave the EU in June.
Her deputy Alex Rowley has called for Scotland to "move beyond narrow unionism and nationalism" and wants Scottish Labour to campaign for "home rule within a confederal United Kingdom".
Ms Dugdale pointed out that the 1707 Act of Union still underpins the relationship between Scotland and the rest of the UK, arguing that there should be a new act "for this new century".
She said: "The time has come for the rest of the UK to follow where Scotland led in the 1980s and 1990s and establish a People's Constitutional Convention to re-establish the UK for a new age.
"The convention should bring together groups to deliberate on the future of our country and propose a way forward that strengthens the UK and establishes a new political settlement for the whole of our country.
"Some may say this is unrealistic, but it would follow the model of the Scottish Constitutional Convention which, without government support, established the basis for the settlement that delivered a Scottish Parliament in 1999.
"It would also – for the first time – provide a coherent approach to answering the question of how our country is best governed.
"I would not want the convention to just deliberate and report, but to produce a new Act of Union which would reaffirm the partnership between our nations and renew it for the future. After more than 300 years, it is time for a new Act of Union to safeguard our family of nations for generations to come.""
Here is the link to that article >>>http://www.bbc.co.uk/news/uk-scotland-scotland-politics-38223719)